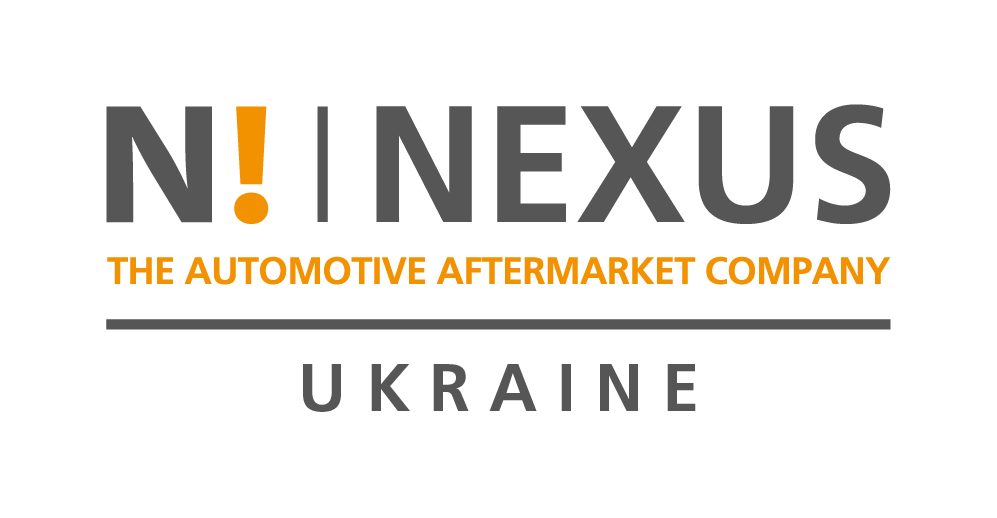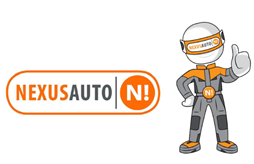 As a member of the global network of Nexus, Nexus Automotive Ukraine implements programs to develop the highest standards of business organization of service stations and retail stores. Through its partners, in particular the company "Auto Standard Ukraine", Nexus Automotive Ukraine launched a loyalty program and business development of auto shops and car services.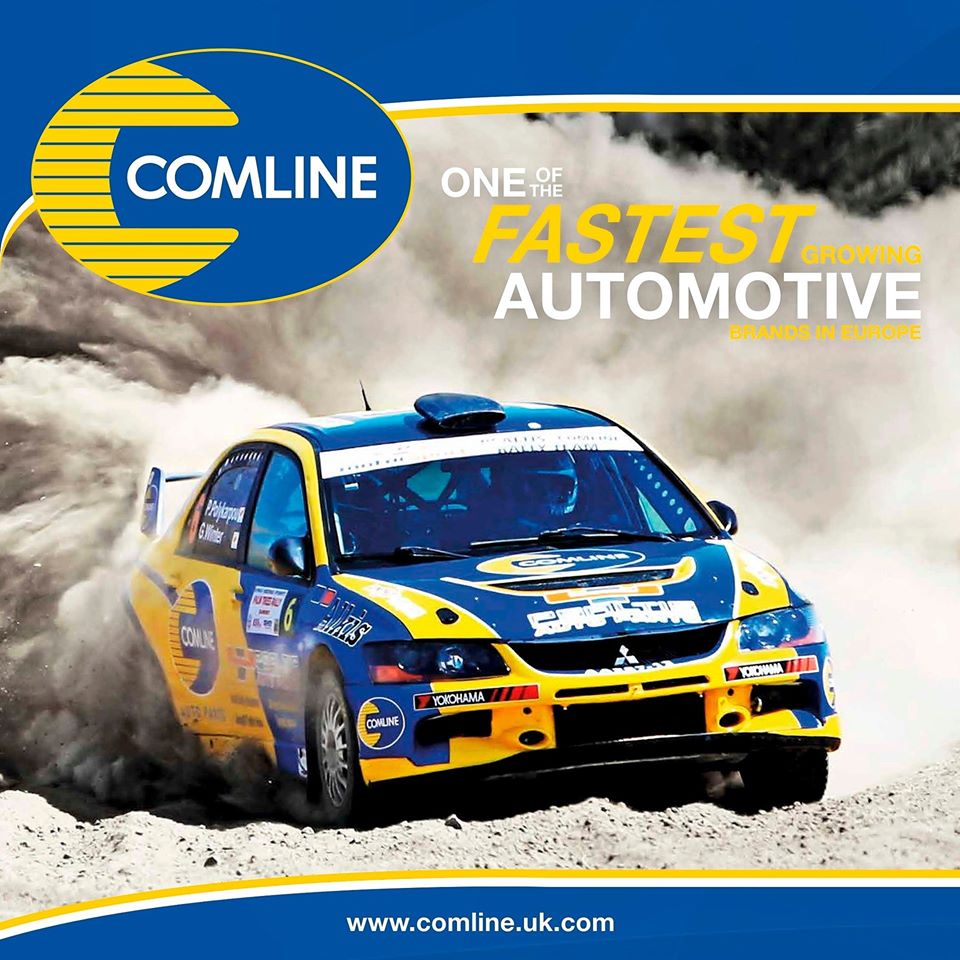 The purpose of the programe:
Efficiency – to provide our partners with quality spare parts and other automotive products at affordable prices.
Quality without compromise – is our priority in customer service. We introduce through our partners standards of quality service, based on modern technologies in the field of auto service.
Innovations – to introduce in our network of partners modern tools and technologies that allow us to solve the most complex tasks. Thanks to cooperation with innovative enterprises, we accelerate our development.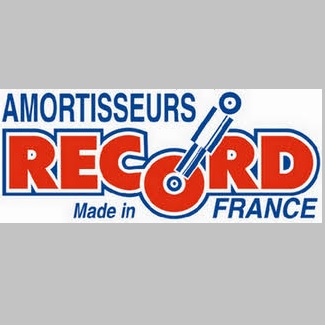 Rules that we follow:
Honesty – honesti, loyalty and ethical in all situations.
Independence – free control, support and influence of the workshop
Training – continual skills and knowledge development
Expertise – quality and reliable repair
 Advanteges of the programme:
Develop of a network of independent auto services and auto shops
Design of our partners in accordance with international standards by advertising with N! Auto branding, promotionofN!AutoGaragesandShopsontheinternetandsocialnetworks.
To enter an international workshop network providing solutions, innovation and expertise – bringing business and service opportunities
Training program from leading manufacturers of spare parts, oils, accumulators and other suppliers of automotive goods
Loyalty program for participants, services and shops
To benefit from an international assistance and complete fleet management service
Possibility of obtaining equipment for the volume of purchase as an investment
International Assistants
Access to information and products from more than 80 suppliers
World Recognition, which allows you to pre-position your service station or store
Certification of outlets
Participation in the annual All-Ukrainian Business Forum, which allows you to share experience with other service providers and global suppliers, participate in educational programs
To provide with special clothes of service technicians
To expand new business lines
Similar programs operate around the world. In Europe, partners of the program N! Auto Service Station has more than 250 service stations, of which about 50 in Poland.
Our ambitious tasks for 2020 to assemble in Ukraine under the colors N! Auto hundreds of service stations and stores.
Join our program!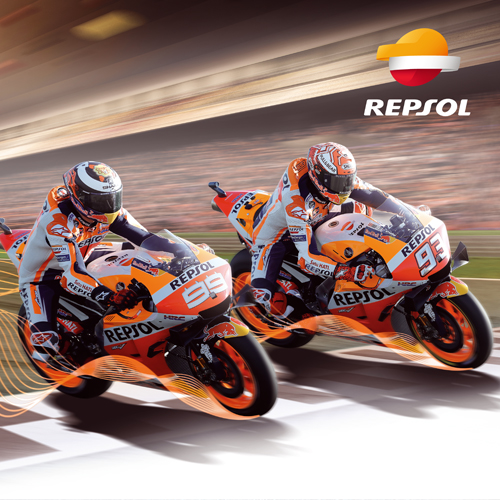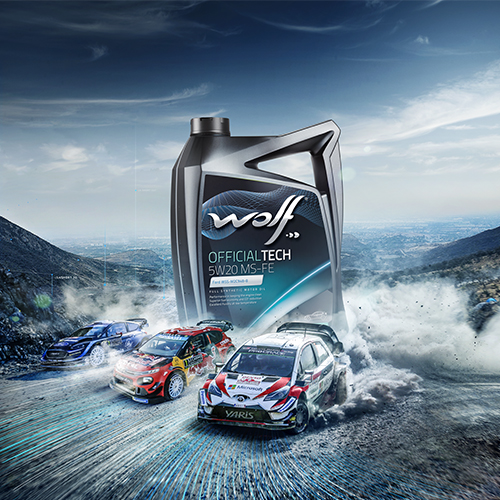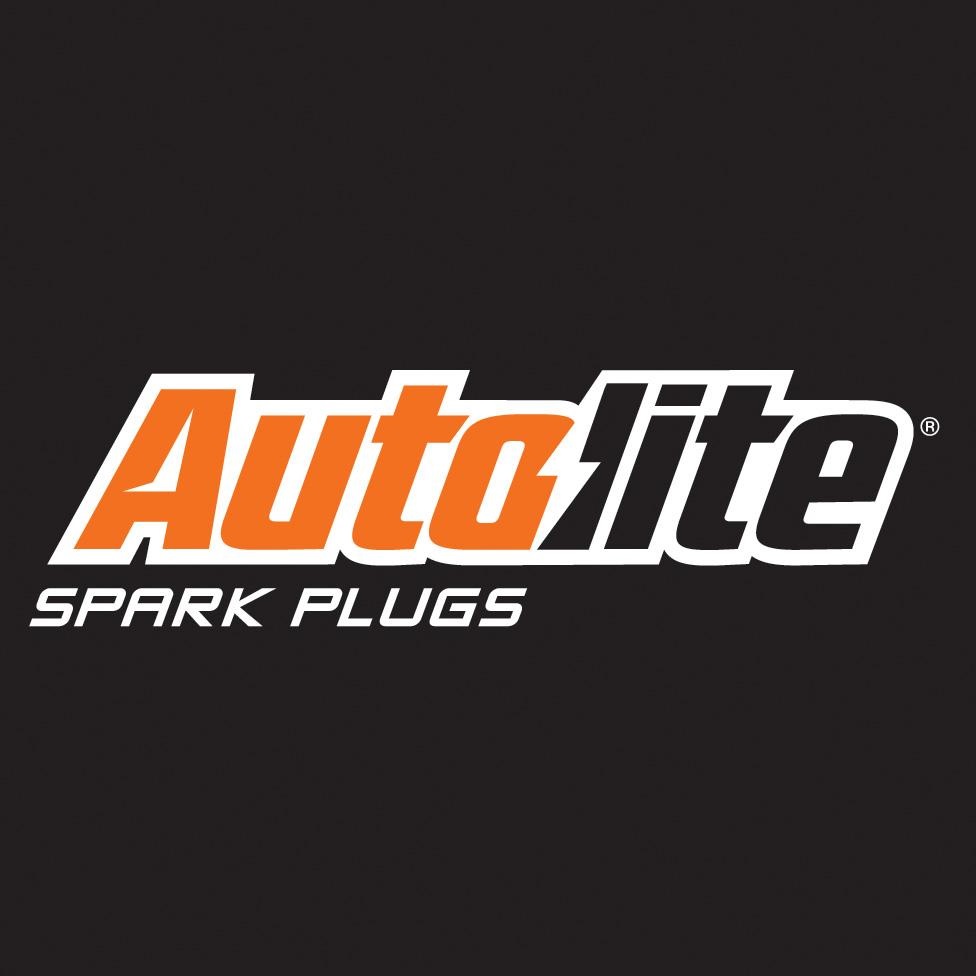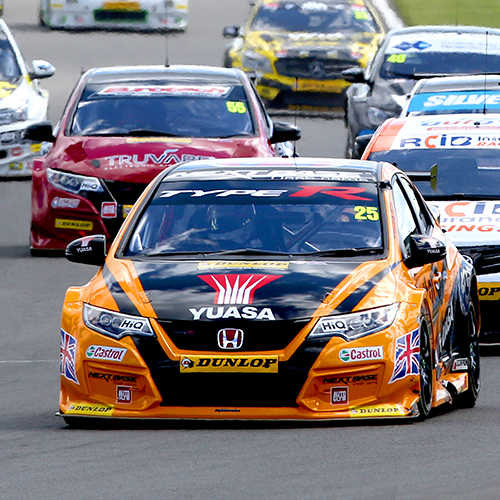 NexusAuto Service
Garage Name
Address
Phone
E-mail
Web
Autoservice
Vinnytsia region, Bershad, str. Kovalenka 82
38 067 988 63 50
Autocentre Signal

 

Vinnytsia region, Khmilnyk, str. Stolyarchuka 21A
38 067 505 20 21
ukrainec n.n.@gmail.com
BrigMag Autoservice
Vinnytsia, str. Kniaziv Koreatovychiy 21А
380 96 964 23 85
mazur15396@gmail.com
ANSA
Vinnytsia, str. Kniaziv Koreatovychiy 69
38 067 282 46 73 
Formula
Vinnytsia region, Bershad, str. Chkalova 26
38 097 757 18 88
formula_nata@ukr.net
Service on Maksimovicha stre
Vinnytsia, str. Maksimovycha 27

 

38 067 751 68 71
CTO
Ivano-Frankivsk region, Delyatyn, Bandera str. 38
38 096 620 61 63
kolia230280@ukr.net
AvtoDOK
Ivano-Frankivsk oblast, Dolyna, str. Naftovykiv
38 068 393 88 74
Avtopartsifdol@gmail.com
STO Land Rover

 

Kyiv, str. Colektorna 3A
38 066 273 27 27
info@lr-sto.kiev.ua 
lr-sto.kiev.ua 
Europe
Kyiv region, Boiarka, Sichovykh Striltsiv Street, 62
38 067 200 15 65
audi2008@ukr.net
Autoport Service
Kyiv region, Brovary, str. Brovarskoi sotni 21
38 063 859 45 84
avtoportua@gmail.com 
Titan service
Dnipro region, Kryvyi Rih, str. Okruzhna 2

 

38 067 774 18 37
vova0512117@gmail.com
Autopartner
Lviv, str. Poltviana 38
38 032 240 04 14
autopartner-sto@i.ua 
ServiceOK
Lviv region, Pustomyty, str. Diachenko
38 067 974 60 88
Automuto
Lviv region, Rudyky
38 067 428 33 02
igorgladij@i.ua 
Autohelp
Odesa, str. Academica Glushko 29/2

 

38 067 720 88 67
direct@autohelp.od.ua 
autohelp.od.ua 
Palma Auto

 

Odesa, Nikolaevska Highway 253/4
38 097 253 00 11
info@palma-motors.com 
palma-motors.com 
Palma Auto

 

Odesa region, Avangard, str. Bazova 7
38 067 272 28 77
bogmen0011@ukr.net 
Fix Car
Poltava, str. Garazhna 9

 

38 099 568 07 64
vlad-31101994@ukr.net
WS Kolomiec
Poltava, Kyiv Highway 25
38 098 522 13 19
kolomiec9390@gmail.com 
Autolux
Rivne, str. Chernyshova 7
38 098 247 75 15
autolux@i.ua
arv.com.ua
Hunter
Rivne region, Berezne, str. Andreeva 76
38 098 642 64 38
usachSTO@gmail.com
AUTOTERRA
Ternopil, str. Brodivska 60H
38 096 764 99 91
ua129@ukr.net
Garant Master
Kharkiv, str. Autostradna 2

 

38 099 418 48 37
Shum Auto
Kharkiv, str. Sydora Kovpaka 30a
38 099 682 10 00
shumauto222@gmail.com
shumauto.com.ua
Shum Auto
Kharkiv, str. Mala Goncharivska 17
38 066 682 10 00
sto.mg17@gmail.com
shumauto.com.ua
Автосервіс
Kharkiv, str. Tretya 3
38 093 448 23 33
Autopoint
Kharkiv region, Borova, str. Myru 49e
38 095 079 24 15
STO Garage
Khmelnytskyi region, Starokostiantyniv, str. Myru 60
38 067 821 04 86
avtomagstarkon@gmail.com
Hoverla
Khmelnytskyi, str. Myru 41/4
38 067 380 53 85
VD AUTO
Chernivtsi region, Luzhany, str. Centralna 4
38 050 558 42 09
vitalok1608@gmail.com
Auto BUS Service
Chernihiv, str. Lubetska 46-v
38 093 022 18 62
avtobusche@gmail.com 
Autodrive
Chernihiv, str. Mury 151
38 067 925 43 85
NexusAuto Shop
Назва
Адреса
Телефон
E-mail
Web
TIR CAR
Vinnytsia region, Haisyn, str. Pivdenna 20
38 067 716 19 31
bordzikhivskiy@ukr.net
Hlynyana
Vinnytsia region, Nemyriv, str. Horkogo 46
38 098 329 43 61
Podolyan
Vinnytsia region, Chernivtsi
38 067 995 13 18
Autoshop Signal

 

Vinnytsia region, Khmilnyk, str. Stolyarchuk 21A
38 067 505 20 21
ukrainec n.n.@gmail.com
More Avto
Vinnytsia, str. Batozka 1
38 093 627 21 46
Andrushkov
Vinnytsia, str. Batozka 2B
38 098 361 22 33
NewOil
Vinnytsia, str. Vatutina 17
38 067 431 04 32
vinautook@gmail.com
ANSA
Vinnytsia, str. Vyzvolenia 2F
38 067 282 46 73
Formula
Vinnytsia region, Bershad, str. Chkalova 26
38 097 757 18 88
formula_nata@ukr.net
Deko
Vinnytsia, str. Vynnychenka
38 067 954 49 14
avto.deko01@gmail.com
AUTOPROFI
Vinnytsia, str. Danyla Nechaya 250
38 068 325 51 78
Autoprofi.vn@gmail.com
Automaximum
Vinnytsia, str. Chehova 2A
38 067 785 89 22
Automarket
Vinnytsia, str. Pyrohova 170
38 097 161 60 22
spclst01@gmail.com
Terleckyi
Dnipro region, Kryvyi Rih, str. Zbahachuvalna 1G
38 097 116 31 22
terleckyi@gmai.com
Automarket
Zhytomyr region, Korosten, str. Korotuna 11
38 067 411 68 58
avtomarket1257@gmail.com 
Auto Trade
Zakarpattia, Berehovo, str. Tomasha 10
38 050 581 07 93
Auto Bodia
Zakarpattia, Vynogradiv, str. Komunalna 17
38 097 384 31 77
ivegeshbogadan@gmail.com
Auto Bodia
Zakarpattia, Korolevo, str. Zlagody 44
38 097 384 31 77
ivegeshbogadan@gmail.com
M-Techno
Zakarpattia, Hust, str. Ivana Franka 185
38 067 417 88 55
mtehno.ua 
My avto
Zakarpattia, Hust, str. Svobody 27/2
38 050 780 08 55
my-avto@i.ua 
Automahazyn
Ivano-Frankivsk region, Delyatyn, Bandera str. 38
38 096 620 61 63
kolia230280@ukr.net
AvtoDOK
Ivano-Frankivsk oblast, Dolyna, str. Naftovykiv
38 068 393 88 74
Avtopartsifdol@gmail.com
Siomkalo
Ivano-Frankivsk region, Tysmenytsia, str. Halytska 75
38 099 033 73 10
Doauto
Kyiv, str. Chernyahovskoho 29
38 063 844 53 19
Autoport Shop
Kyiv region, Brovary, str. Brovarskoi sotni 21
38 067 444 29 35
auto-service@i.ua 
Auto Gorod
Kyiv region, Brovary, Krasovskoho 20
38 067 404 80 81
Sidorenko

 

Kyiv region, Makarov
38 097 988 18 10
vadim-car@ukr.net
Kopiatkevich
Kyiv region, Obuhiv, str. Kashtanova 9V
38 096 595 22 66
kopyatkevich@bigmir.net
Autodim
Kyiv region, Fastiv, str. Kirova 71
38 097 338 02 78
lukaviy@ua.fm 
AutoMan
Kropyvnytskyi, Alexander Highway 2G

 

38 099 170 24 44
yuriy@automan.com.ua 
Autopartner
Lviv, str. Chervonoi Kalyny 37
38 032 240 04 14
autopartner-sto@i.ua 
Option Auto
Lviv region, Sokilnyky
38 097 668 50 45
ktm_klm@ukr.net 
Hunter
Rivne region, Berezne, str. Andreeva 76
38 098 642 64 38
usachSTO@gmail.com
Auto Shop
Rivne region, Berezne, str. Andreeva 11
38 096 763 39 31
natashka_ne@uk.net
Stile Auto
Rivne region, Sarny, str. Podilska 18
38 099 744 37 12
notto2014@meta.ua 
Autolux
Rivne, str. Vidinska 1
38 050 823 23 32
autolux@i.ua 
arv.com.ua
Autolux
Rivne, str. Haidamatska 21
38 098 247 75 15
autolux@i.ua 
arv.com.ua
Dorozhna karta
Sumy, str. Levanevskoho 2
38 066 116 80 78
vr-auto@in.ua 
Avtosklad
Sumy, str. Kharkivska 32
38 066 334 09 92
avtosklad100@gmail.com 
Spareparts Shop
Kharkiv, str. Blagovischenska 38
38 066 352 71 46
Bashinskiy Sergiy
Kharkiv, Kononenko sq. 1, openmarket Losk
38 050 595 88 92
sergey-avto2008@ukr.net 
Kirichenko Oleksandr
Kharkiv, Kononenko sq. 1, openmarket Losk
38 097 209 35 26
softcars@ua.fm 
Makiychuk Roman
Kharkiv, Kononenko sq. 1, openmarket Losk
38 066 291 31 53
Kaidalov Volodymyr
Kharkiv, Kononenko sq. 1, openmarket Losk
38 066 352  71 46
Spareparts Shop
Kharkiv region, Lubotyn, str. Slobozhanska 20
38 050 135 27 44
sales.generalauto@gmail.com 
Autopoint
Kharkiv region, Borova, str. Myru 49e
38 095 079 24 15
ForCar
Khmelnytskyi region, Kamianets-Podilskyi, str. Shevche
38 098 339 67 71
forcar.kp@gmail.com
Avto Life
Cherkasy region, Zhashkiv, str. Odeska 2a
38 068 351 33 14
avtovita@ukr.net
AutoMoto
Chernihiv, str. 1st of May 133
38 097 726 79 50
Automotivche@ukr.net
Avtostandart
Chernihiv region, Nizhyn, str. Moskovska 9
38 096 267 25 25
autostandart.s@gmail.com
Autostile
Chernihiv region, Pryluky, str. Kotliarevskogo 61
38 050 077 13 26
autostile2015@gmail.com
Vianor - spareparts
Chernihiv region, Pryluky, str. Kotliarevskogo 64
38 050 413 41 30
Servis.vianor@gmail.com
<![if supportMisalignedColumns]> <![endif]>