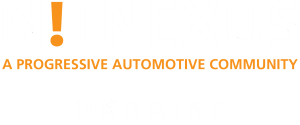 Auto Standard Group (ASG) is a group of companies which has been successfully operating on the Ukrainian automotive market for over 20 years. Highly professional team with extensive practical experience facilitated ASG to become one of the largest distributors of automotive products in Ukraine. ASG cooperates with more than 150 suppliers and manufacturers of automotive products in Europe, Asia, and Ukraine. ASG portfolio includes such groups of products as oils and autochemicals, batteries, autoparts and accessories. ASG clients are retail outlets, trade chains, service stations, petrol stations, auto transport, industrial and wholesale companies. In particular, our customers are such chains as OKKO, Ukrnafta, WOG, , Epicentr, Auchan, etc. High business standards are an integral part of ASG goals and objectives. Auto Standard Group is among dynamic growing companies that have chosen a priority of applying the most modern management standards, technologies of storage and transportation.
AUTOFASTERA Ltd. was established in 1999. In 2003, after four years of incessant development aimed at enhancing our business strategy and tactics, the company was transformed into AUTOFASTERA Truck Parts Group – a commercial formation of the national level. AUTOTOFASTERA Truck Parts Group has acquired the status of a Ukrainian national operator in import and distribution of spare parts for European trucks, trailers, semitrailers, buses and other commercial vehicles. We have become a certified distributor of such European brands as Textar, AL-KO, Don, Optibelt, ECD, CEI, ContiTech, Dinex, DT Spare Parts, GoodYear, Elring, Emek, Febi, Haldex, Jost,  Optibelt,  Rockinger, Knorr-Bremse, Kongsberg, Kolbenschmidt, LASO, LUK, INA, FAG, Narva, Nissens, Weweler, Prokom,  Roufoss,Universal Components, US Air Spring, Vaden, Wabco, Mahle, SAF-Holland, PE and others.
The Company "Bastion" (LTD "Spec – autotechnika -M») is an independent distributor of spare parts. Since its foundation in 2000, the company is committed to build long-term , open, honest and transparent partnerships with suppliers, producers and the buyers. The development strategy is based on the principle of sequential movement from one stage to another. At each of these stages of development, we have achieved the best results, and have accumulated experience, knowledge, skills, and sufficient structural and material base for transition to the next level. Today "Bastion" is one of the leading suppliers of spare parts for foreign cars and domestic produced cars in Ukraine.
Strans company is an independent distributor of spare parts since 2005. The company has formed the most complete assortment of products for trucks, buses and other special equipment In accordance with the requirements of the auto parts market and demand on it. Today the assortment consists of 64 groups of goods and more than 50,000 items of spare parts. Strans cooperates with more than 100 suppliers to meet the needs of car owners and provide the fullest range of products.
The company cares about clients and creates the best conditions for beneficial cooperation. By turning to "Strans", the buyer can always count on:
• qualified consultations,
• the efficiency of providing information,
• readiness for any force majeure.
Strans introduced its own courier service, opened a chain of stores throughout Ukraine and created an online store for the convenience of its customers. Strans company will do everything so that each customer received the necessary spare parts within 24 hours!