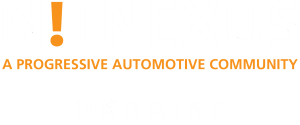 Nexus Auto & Nexus Truck Forum 2020
Nexus Auto & Nexus Truck Forum 2020
On November 2-3, the Nexus Ukraine team held a two-day forum Nexus Auto & Nexus Truck 2020.
In such a short period of time, we were able to listen to lectures by celebrities online
Speakers of Automotive Industry, NACE representatives and Nexus Ukraine Director Oleksandr Savych.
During the meeting the best service stations and shops were awarded:
Best N! Auto Garage 2019 – Palma Motors
Best N! Auto Shop 2019 – M-Techno
Best N! Truck Garage 2019 – Af-Transservice
See you next year!