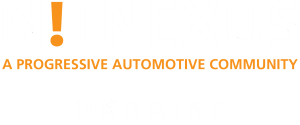 Best "Nexus Auto Shop Ukraine 2019"
Best "Nexus Auto Shop Ukraine 2019"
Within the framework of the First All-Ukrainian NEXUS AUTO & NEXUS TRUCK Forum, which took place on September 18 in Kyiv, the best car services and shops were selected as a result of cooperation with Nexus Automotive Ukraine.
The winner of the nomination is "Autolux-RV" (Rivne).
"Autolux-RV" helps its customers to pick up the necessary spare parts and supplies them as soon as possible, specializing in the sale of high quality products and maintaining the warranty. Autolux specialists will offer an unlimited selection of spare parts. Autolux supplies a full range of auto parts, auto accessories, lubricants and technical fluids. Almost unlimited choice of components for cars and minibuses of foreign and domestic production.
Thank you for being with us and wish you to move only forward together with Nexus Automotive Ukraine!