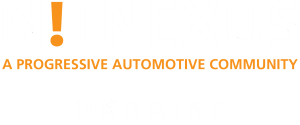 Following the great success of this year's event, we are pleased to invite you to N!BF 2019. The location will be the same – the majestic Viceroy Hotel in Abu Dhabi, but the occasion will be even more special than usual as we will be celebrating our fifth anniversary!
2018 is already proving to be a year of change, progress and opportunity and we believe 2019 will be even more surprising. The N! Business Forum is now firmly established as a 'must attend' event on the automotive calendar, when leading global participants from the aftermarket gather to do business, make connections and debate the issues of the day. As before, we will be giving an update on the services and support provided by NEXUS to the worldwide N! Community, while also announcing new developments. There will be much to discover and enjoy.
Please mark these dates in your calendar. You will receive more details and your Evenium registration link in the coming weeks.
Date: 2019-03-05 until 2019-03-08Location: Abu Dhabi