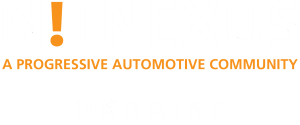 04-05.11.2021 Nexus Automotive Ukraine launched the 4th Nexus Virtual Academy 2021 in online format
04-05.11.2021 Nexus Automotive Ukraine launched the 4th Nexus Virtual Academy 2021 in online format
Nexus Automotive Ukraine has arranged the 4th Nexus Virtual Academy with the kind support of Nexus supplier MANN+HUMMEL FILTRATION TECHNOLOGY UKRAINE.
Famous professionals of Automotive industry have participated at the event. Main business and market topics as well as perspectives and aims of aftermarket have been discussed at the frame of the virtual event. Moreover, Nexus Academy is aimed at the development of business and product expert skills of all community stakeholders. Event moderation was held by Oleksandr Savych, Director of Nexus Automotive Ukraine.
More than 60 persons were participated on-line, including Nexus international suppliers: ZF Friedrichshafen AG and MANN+HUMMEL Filtration Technology Ukraine as well as colleges from Nexus Automotive International who shared interesting and valuable information about global Nexus community development status.
In fact, conference was performed in three languages: English, Russian and Ukrainian. As there were a lot of speakers from different countries. Due to the opportunities that provide Internet, all participants observed interesting presentations and trainings delivered by lectures. Moreover, a lot of interactive tools were used at the event.
As a final point of two days event, every participant took place at the interactive quizzes and had a chance to win valuable prize – Apple IPad.
Best suppliers of Nexus Automotive Ukraine have been selected by voting and performance figures of the Ukrainian community. Main nomination of "Best Supplier of Nexus Automotive Ukraine 2020" took Mahle. Furthermore, voting nomination of "Best Supplier of Nexus Automotive Ukraine. Recognition of 2020" got Bilstein Group.
"We keep aims and plans unchangeable. It is needed to increase business with our existing brands. That is important that final result of Nexus Automotive Ukraine is consist of every single contribution of our Members. We need to grow in developing market. Our target is to keep satisfied all stakeholders at the framework of cooperation value chain: Supplier – Member. And it is not only about efficient communication, but it is also about getting profit of both Sides. We will continue developing all Nexus projects, and without any doubts, keep strong tradition to meet at Nexus Virtual Academy next year again!" – Oleksandr Savych, Director of Nexus Automotive Ukraine.
See you in 2022.