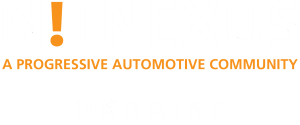 02-03.11.2021 Nexus Automotive Ukraine launched the 3d Nexus Auto&Truck Virtual Forum 2021 in online format
02-03.11.2021 Nexus Automotive Ukraine launched the 3d Nexus Auto&Truck Virtual Forum 2021 in online format
That was already 3d Nexus Auto&Truck Virtual Forum which has been organized by Nexus Automotive Ukraine with the kind support of Nexus supplier MANN+HUMMEL FILTRATION TECHNOLOGY UKRAINE.
The famous speakers from automotive industry performed valuable speeches on relevant topics. There were also discussed many important points of Nexus Automotive Ukraine development. Moderation was held by Oleksandr Savych, Director of Nexus Automotive Ukraine.
More than 80 persons participated at the event, including Nexus international suppliers Borg&Beck, Wolf Oil Corporation, Dinex, MANN+HUMMEL filtration technology Ukraine. Colleges from Nexus Automotive International has shared their knowledge and experience about global Nexus Auto&Truck development status.
Moreover, Ukrainian Partners of Nexus Auto and Nexus Truck community took active part at the event. It was a perfect opportunity to get new knowledge and valuable information which could improve and strengthen their business. This year, Nexus Auto&Truck community will unite 80 garages and shops, and 30 Truck services almost in every region of the country.
In fact, conference was held in three languages: English, Russian and Ukrainian. There were a lot of speakers from different countries. Due to the opportunities which provide us Internet, all participants observed interesting presentations and watched videos by different product and managerial skills lectures. A lot of interactive tools were used at the event.
The Best Nexus Auto Garage, Nexus Auto Shop and Nexus Truck Service 2020 were recognized by Nexus Automotive Ukraine. All winners got valuable rewards including service equipment.
As a final point of two days event, Nexus Auto Members participated at the interactive quizzes and had a chance to win valuable prizes.
"I think that high educational level of our community is our big advantage and differentiation point! Education and valuable information leads our competitiveness at the highest level. Aftermarket is growing up so fast, every day we face with different challenges. And that is the reason why we need to share our knowledge, experience, different thoughts with each other. It gives us opportunity to make right business decision." – Oleksandr Savych, Director of Nexus Automotive Ukraine.
See you soon in 2022 soon!