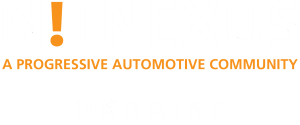 Best "NEXUS TRUCK SERVICE Ukraine 2019"
Best "NEXUS TRUCK SERVICE Ukraine 2019"
Within the framework of the First All-Ukrainian NEXUS AUTO & NEXUS TRUCK Forum, which took place on September 18 in Kyiv, the best car services and shops were selected as a result of cooperation with Nexus Automotive Ukraine.
Congratulations to the winners of the NEXUS TRUCK SERVICE nomination – "Tir Doc" (Melitopol) !
Tir Doc offers truck spare parts for both wholesale and retail customers across Ukraine.
It is worth noting that NEXUSTRUCK is committed to quality of service, upholding the guarantees offered by manufacturers, and assures its customers at the final stage in accordance with network standards.
Quality without compromise is customer service priority!
Thank you for being with us!